BUY Acid Resistant Blowers from LabDS!
LabDS offers a wide selection of acid-resistant blowers made from either PVC, polypropylene or fiberglass reinforced plastic (FRP). Available in either single or three-phase operation, these blowers are generally intended for high salt environments in coastal areas or for labs where highly corrosive airstreams are present.
Acidic exhausts will break down epoxy coated steel blowers over time, and you may find yourself replacing a blower in just months. Acid-resistant blowers, however, will withstand much higher concentrations of acidity and will last.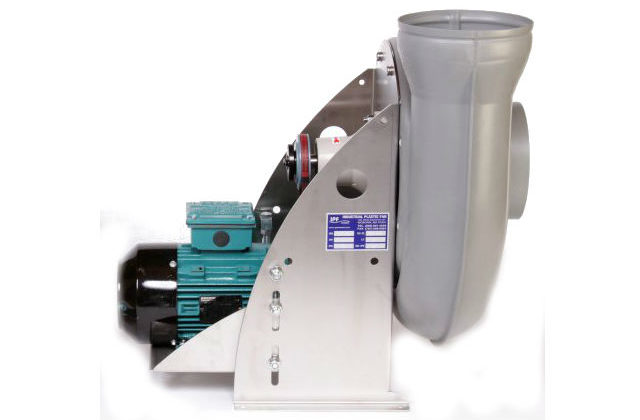 We also fabricate acid-resistant blower for those in need of explosion/spark resistant capabilities. You would get a blower that was equipped with a totally enclosed and fan-cooled motor to eliminate the chance of any explosive exhaust coming into contact with the spark of the motor.
All of our acid-resistant blowers are made to order and custom fabricated. We do not deal in off the shelf products. We want to make certain that the blowers are made to fit your CFM and static pressure requirements.
Electronics testing
Metallurgy testing
X-Ray Technology
Coastal laboratory locations (salt air saturation)
Battery development, design and testing
High strength to weight ratio
Easy Fabrication
Impact Resistance
Fire Resistant Option
Corrosion Resistant
Non-Magnetic
Electrically and Thermally Non-conductive
Impact Resistant
Virtually Maintenance Free
Longer service period
Just provide us with the cfm, static pressure, length of duct run and the number of elbows; we will quote the acid-resistant blower that meets your needs and performance requirements. Call us at 770-932-1118 or email.
Contact Us at Laboratory Design & Supply