Can LabDS help me with ADA compliance requirements?
ADA Compliance is an important aspect of setting up your new laboratory space. Whether it is a relocation, renovation or new construction, Lab Design and Supply can help you with proper fixtures, fume hoods, seating and other accessories that meet ADA requirements.
Proper heights, widths and depths of laboratory casework assemblies, with ADA standards for aisle space, can accommodate provisions required for ADA workstations.
Knee space components are available for ADA guidelines needed to allow proper spacing required for wheelchair clearance. LabDS offers fume hoods, sinks and lab fixtures that are designed for the unique needs of wheelchair operators.
The LabDS ADA fume hood is designed to provide a safe and comfortable work area for a wheelchair-bound person. The extended height of the sash also makes the ADA fume hood a practical workstation for a standing individual.
Please contact LabDS by email if you have specific questions concerning ADA for your laboratory. We can also be reached by phone at 770-932-1118.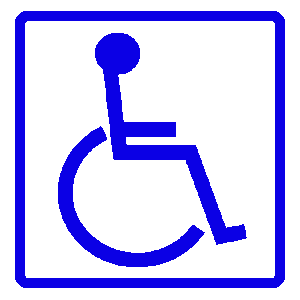 Contact Us at Laboratory Design & Supply