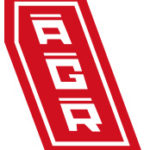 "We have been working with LabDS for over 20 years. They are a great partner for us. The entire staff is very professional, knowledgable, and great to deal with. I highly recommend LaDS for all your laboratory needs."
Vice President – Charlie Shami – AGR Fabricators

"BMC has been working with LabDS since 1999. They have an exceptional team and are a pleasure to work with. I highly recommend them."
BMC – Leading supplier of lab benches and fume hoods

"We have always had a positive experience working with Laboratory Designs. It should speak volumes that a company in Massachusetts is willing to work with a company that is out of state rather than locally. Lead time and pricing are competitive. Their quality is top notch. We would highly recommend."
Julie Edwards – Operations manager – Old Colony Cabinets Inc.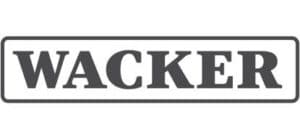 "I have had multiple compliments on the new lab Laboratory Design & Supply helped us construct. Your CAD services helped us greatly with the lab layout phase. The willingness of your installation crew to work according to our safety and quality guidelines also contributed to a successful project. In addition, I appreciate your willingness to complete punch list items in an expeditious manner."
Josh Green – Senior Engineer – Wacker Chemie
"In the spring of 2017 our municipal water quality laboratory was fully renovated with new cabinetry, countertops, and fume hood. Lab Safety and Design was sub-contracted to supply and install all of our new lab cabinetry and equipment. As the lab manager, I was very pleased with the entire project from start to finish. The cabinetry and countertops are top quality and the installation workmanship was excellent. The work crew was prompt and friendly and very receptive to any questions or concerns I had at the time. During a lab renovation of this kind some installation details invariable come up that need to be coordinated with the work crew. Jerry Heatherly, Lab Supply's regional sales manager, was very professional and worked with me to resolve the few issues that did arise. Retrofitting is always a challenge, but Lab Supply and Design completed the job on time with great attention to quality workmanship and customer service. I was very impressed and would highly recommend their services to anyone in need of laboratory renovations or new construction."
Daniel Seal – W.Q. Lab Manager
"I have been using Laboratory Design and Supply as our exclusive vendor for over 15 years. They are an excellent supplier and a valued partner and together we have furnished and installed many laboratories for high profile corporate clients throughout the United States. I have had the same LDS contact since the first job we chose them for and Marty E. has never failed to be prompt, thorough and supportive in every project since then. I can make one phone call and have a system designed and priced with shop drawings in a fraction of the time other suppliers take. LDS is my go to company for all my Lab needs and I consider them a great asset for our company."
Robert Costa – LIS Construction Services, Inc.
"We have done numerous jobs with Lab Design over the past 5 years and every project has finished on time and on budget. Lab Design has always shown great professionalism and quality from the quotation phase through submittals and final fabrication and installation. We have not had any field problems with their final installations. We have enjoyed working with them throughout these past years and they will continue to do our casework in the future."
Scott Moeller – Allsouth Constructors, Inc.