What Are Lab Countertops?
When designing or renovating your lab, an important consideration should be given to the type of material to be used in your countertops. Of course, you will be thinking about price, service, and installation. But you should also be thinking about your current and future applications for the workspace. What are the products that you work with? Do you work with highly acidic products? If you work in blood or food science, your requirements may be different than if you work in an environment with high heat or moisture. Do you think the lab may be used for classroom applications in the future, or will you be expanding your product line?
What is a Lab Countertop used for?
Labs have become more versatile in the applications that they are used for, including testing, teaching, technology, and research and development. Consideration for the type of chemicals that will be used, moisture and heat resistance, and cleaning are also things that should be considered. And you do not want to discount aesthetics. You want your lab to be one that employees are proud of and that will inspire others to want to work there.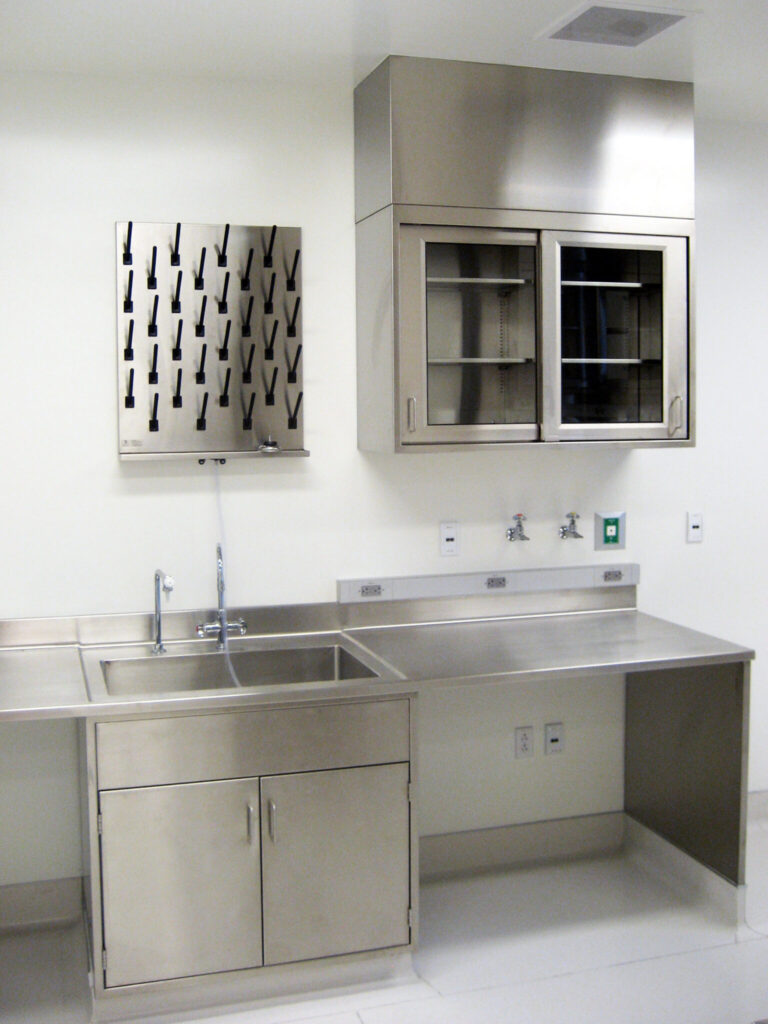 Options for materials and colors


Polypropylene countertops are used in a wide variety of applications including trace metal analysis, metallurgy, clean room applications, pathology, blood science, acid production, food science and specialized labs where high resistance to corrosion is required.
Epoxy Countertops can hold up to just about anything you will do in your lab. The product is a solid homogeneous material throughout, meaning that the outside color exists all the way through the entire product. Epoxy countertops are heavy-duty and nearly indestructible.
Phenolic Resin countertops might be used in the biological, chemical, clinical or analytic laboratory setting. It is available in three finishes: white, silver-grey, and black. Phenolic can also be used for other surfaces such as tops, shelving, windowsills, and even custom trough sinks.
Stainless steel countertops are known for their beauty and light reflection. They give your lab a uniform look, with sinks, companion shelving, and backsplashes available. Best used in pharmaceutical labs, food testing, hospital, medical or chemical labs.
Which Type of Lab Countertop Do You Need?
We invite you to look around and see all that Laboratory Design and Supply has to offer. All our countertops are of the highest quality, manufactured to your specifications and timeline. Our knowledgeable staff can help answer your questions about applications, design, installation and price. Contact us today for more information.
Contact Us at Laboratory Design & Supply