We can offer your lab a Custom Epoxy Countertop for lasting results
Epoxy Countertops can hold up to just about anything you will do in your lab. The product is a solid homogeneous material throughout, meaning that the outside color exists all the way through the entire product. Epoxy can stand up to temperatures of up to 650 degrees and the countertops are long-lasting. We custom fabricate your epoxy countertop in your choice of colors: Black Onyx, Graphite, Dark Khaki, Tan. Gray, and Lunar White. Our epoxy countertop is available in a standard 1/8″ beveled edging. Marine edge, integral cove products, as well as fume hood work surface tops are also available. As needed, we can provide a variety of additional products such as backsplashes, pegboards,and sinks. Epoxy counters are perfect for the lab that seeks durability and strength. It can be used in biology labs, hospitals, research and development labs, medical applications and microbiology. It can handle harsh laboratory testing as well as classroom environments. Our epoxy countertop is the top choice for the laboratory seeking a long-lasting, durable top material. Our epoxy tops are available in a variety of color choices. We custom fabricate your epoxy countertop to a maximum size of 96″w x 60′ (note: epoxy tops 1″ thick weigh approximately 12 lbs per square foot and very difficult to transport if made larger than 96″ x 60″).
You should choose an epoxy countertop:
if you want a solid homogeneous product throughout the top material (the exterior color exists all the way through the product thickness)
if you want an extremely resistant and durable top in the presence of many corrosive compounds
if you want many colors from which to choose
if you want matching pegboards and sinks
if you want a countertop that will likely outlast other materials including stainless steel and phenolic resin
if you need a lab countertop that is heat resistant and safe in the presence of temperatures of approximately 650 degrees F.
LabDS Epoxy Countertop is molded monolithic epoxy resin products. Our unique molding process includes a special curing stage that ensures a complete chemical reaction throughout the material resulting in a uniform work surface of the highest quality.
LabDS Epoxy Resin Countertops are chemical resistant and non-flammable, perfect for harsh laboratory, classroom, and research environments.
Our Epoxy Countertop is available in standard 1/8″ beveled edging, marine edge, integral cove curb products as well as fume hood worksurface tops. We also provide, as needed, items like pegboards, sinks, extended height backsplashes, and fume hood cup sink accessories.
Other reasons for choosing epoxy countertops are:
Epoxy Resin countertops are heavy duty and nearly indestructible.
They are chemical resistant
They are non-flammable
Epoxy is corrosion resistant
Epoxy is highly water and moisture resistant
Flame retardant
They have a high resistance to bacteria
Epoxy has a high fungal resistance
It is easy to Clean
It is scratch resistant
It holds up to impact and stress fracture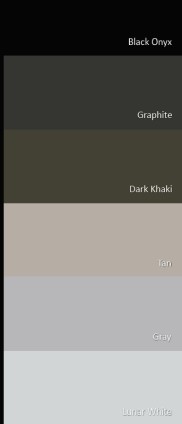 The LabDS Epoxy balance table is also a popular item. It is critical in those environments where measuring, weighing and keeping stable volatile materials is critical.
For more information about epoxy resin countertops offered in our product line please contact us at 770-932-1118 or by email.
Contact Us at Laboratory Design & Supply