Secure Narcotic Storage Cabinet for Lab Use
LabDS has the top-rated Narcotic Storage Options Available Today!
MED-CAM™ wall hung narcotic storage cabinets are designed for secure storage of narcotics. The cabinet is constructed with stainless steel type 304 with a #4 finish, inner and outer doors with separately keyed BEST type cylinder locks and a micro-switch activated remote open door warning light. An internal light provides the visual access to the interior and is pre-wired for field connection.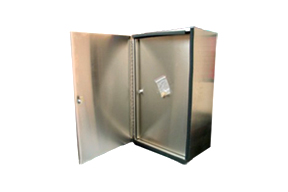 Locks can be master keyed to a BEST security system. Keys are removable in locked position only preventing the closure of the outer door if left in the lock. The unit has three adjustable shelves and a removable bottom, 4 holes are provided in the back of the unit for wall mounting. A PVC gasket with 56/66 durometer hardness is provided between the outer door and the cabinet.
Our Narcotic Storage Cabinets keep items secure and out of sight. These cabinets come as single or side by side door models. Key cabinet options include single and double key lock cabinets, each with separate keying. Combination lock cabinet options include single combination locks or combination locks and a key lock.
All narcotic storage cabinets are manufactured from 20 gauge stainless steel with a #4 finish. There are six size and locking options to choose from.
We also have desk drawer narcotic storage cabinets available.
Small samples or medications that need to be dispensed on a routine basis are perfect for the Med-Lock™ Drawer Unit. Manufactured from 18 gauge stainless steel with a #4 finish, these units can stand up to a lifetime of day-to-day use. Only 4 inches deep this unit can easily be mounted in a desk drawer. The unit comes with a key lock that secures it when not in use.
For more information about narcotic storage cabinets, please call 770-932-1118 or email.
Contact Us at Laboratory Design & Supply