Polypropylene Casework for the most Demanding Corrosive Environments!
LabDS Polypropylene Casework is rated with the highest acid resistance. Our lab casework is manufactured with no exposed metals.
Our polypropylene casework units are constructed of 100% refrigerator white, stress-relieved, acid-resistant polypropylene. All materials are virgin polypropylene – no recycled materials are used. Polypro standard construction features 3/8" thick material. All joints are thermally welded by a special process that ensures leak-tight, superior strength and flush unions and seams.
Polypropylene is also available in ¼", ½" and 1" thicknesses. All shelves are standard ½" thick. Drawers are rated for 100 lbs. Note: polypropylene lab casework is also available in blue, black and natural (translucent).
LabDS can also fabricate 100% polypropylene countertops for you with a 1" thickness for lab casework and cabinets.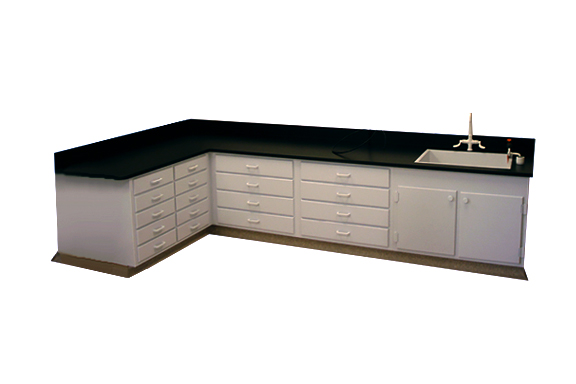 Polypropylene Casework Benefits:
Will never rust or corrode
Superior spill containment
No exposed metals — even hinges and drawer slides are polypropylene
Welded construction
Suitable for many clean room applications
Well-suited for central sterile and surgical areas
Our polypropylene cabinet door and drawer configurations are available for download in pdf format:
Contact Us at Laboratory Design & Supply