Choose the right kind of Laboratory PVC Ducting & Fittings for your application!
Some local fire codes may require the use of stainless steel ducting, and LabDS can provide it as needed. We can use either flex or rigid stainless steel duct. Stainless steel ducting is more expensive than PVC, but it may be required by your local fire inspector.
Commercial applications for stainless steel ducting are useful for businesses and large manufacturing companies that need proper installation for large applications and industrialized construction.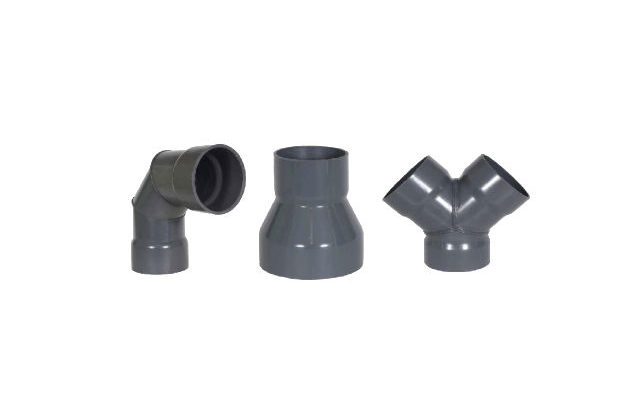 At LabDS we recommend PVC Air Duct for many applications. It is cost-effective, relative to stainless steel, and it can be widely used in so many applications and sizes.
PVC Ducting is not the same as schedule 40 thick-walled PVC. PVC Air duct is thin-walled and is meant for air movement only. It is lighter than schedule 40 PVC and can be welded and fabricated easily to meet your needs.
Standard lengths are 10 or 20 feet long. We can custom make PVC Ducting transitions to fit your application. We carry a variety of elbows, tees, weather caps, couplings, dampers and other fittings to make your duct installation project a success.
 
Please consult your local building code to make sure that it doesn't stipulate something other than PVC. Call us for more information at 770-932-1118 or email.
Contact Us at Laboratory Design & Supply