Tips to Consider Before Buying Lab Furniture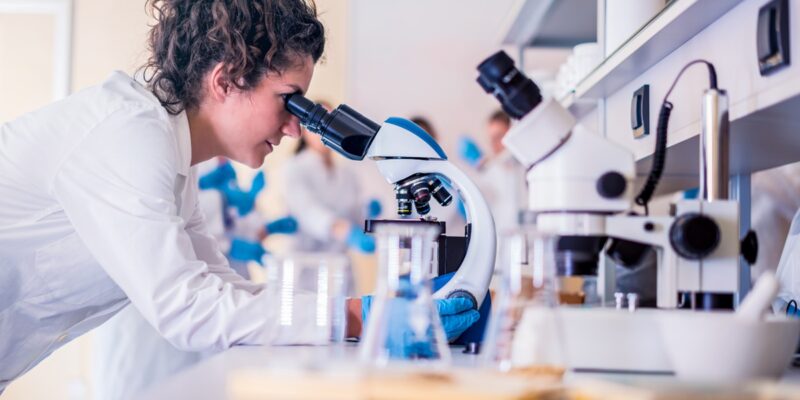 When outfitting a science lab with furniture or replacing old furniture, buyers need to consider a range of factors. It is important to ensure that you are choosing high-quality laboratory furniture that will last. Although there may be some cheap alternatives that you can find online, these tend to be more trouble than they are worth. They will not last as long, they could be made from subpar materials, and they may not handle the job that you need as well as you had hoped.
Therefore, you will want to take some time before you choose furniture for the lab. Consider what you need and whether the options you are considering will work for your lab. The following are tips to consider before buying lab furniture that you will want to keep in mind.
Does It Meet Industry Regulations?
Many industries will require a laboratory that can handle onsite research and experiments. Different types of labs have different purposes, handle different types of work, and have different risks. There may be certain regulations that your lab is required to follow. In these cases, you need to be sure that the laboratory furniture you are choosing can meet or exceed any of the regulatory requirements.
If your lab works with chemicals of any type, your laboratory furniture needs must be considered carefully. For example, if you are working in a highly acid environment, you may consider using polypropylene which offers the highest acid resistance. Or, if high moisture is a concern, phenolic resin may be best suited. You have to consider what you need from your lab and the equipment that you choose for it.
The materials used for the lab equipment are a major consideration. Do you require a chemistry lab table made from stainless steel? ESD laminate and epoxy resin are other materials often used with various types of laboratory furniture. They could work for some depending on the type of lab furniture and equipment needed. Think about the regulations and the standards needed for your lab. Then you will have a better idea of what you should be looking for through the various laboratory furniture suppliers.
The Floorplan of the Lab and the Size of the Furniture
How large is your lab and what is the layout? Knowing the layout is instrumental in ensuring you buy the right size lab equipment and furniture for the location. In many cases, using modular laboratory furniture is a good option. It makes it possible to set up and arrange the lab in a way that can work with the amount of space you have available. It could also be added to if you ever move into a larger lab space.
Before buying any laboratory furniture, you should double-check the measurements. Make sure that it will fit into available space and will still allow plenty of room for personnel to maneuver.
Remember the Importance of Storage Space
Although equipment such as lab tables, lab sinks, fume hoods, and the like are on your mind, you should also consider the importance of storage space. You want to be sure you have lab storage cabinets that will work with the types of materials you need to store. In some cases, standard cabinets might be all that's needed. However, you may need laboratory chemical storage cabinets that could be used for acid, specimens, pesticides, flammable materials, or even narcotics. Consider what you need to store and make sure that you choose lab storage cabinets that will accommodate your lab's needs.
Laboratory Equipment Ergonomics
One of the other important considerations is ergonomics. You or your employees will be working in the lab for long periods and having ergonomically sound furnishings is essential. Seating, for example, will help to improve posture and reduce back pain. Ultimately, this can help to improve productivity and comfort in the workspace.
Lab workstations and tables should have ergonomics in mind, as well. A good workstation can optimize comfort and posture, just like ergonomic seating. It could also help to improve concentration.
Maintaining the Furniture
Although you can find high-quality lab furniture, over time, wear and tear will still occur. Therefore, you will need to be sure that you are properly maintaining all of your laboratory furniture and equipment. Often, this simply means wiping the area down after each use. You can use a soft cloth for this, along with appropriate cleaning material for the surface. Make sure that you do not use any abrasive cleaners, though, as they could damage the furniture.
Are Other Accessories Available?
Although you might be shopping for laboratory furniture, make sure you don't forget about other accessories. You might need to have some additional safety equipment, for example. You could require new fixtures for the lab, ducting, fans, blowers, and more. Buying all of the furniture and accessories that you need at the same time and from the same supplier can make it easier. It could cut down on the cost of shipping in some cases.
The Right Laboratory Furniture Suppliers
Of course, knowing what type of laboratory furniture to choose is just part of the equation. Once you have an idea of the type of furniture you need, you still need to be sure that you are working with laboratory furniture suppliers that can provide you with quality equipment, great service, and good prices. As an example, at Laboratory Design and Supply, we are so confident in our lab seating that we offer a 13 year warranty!
At Laboratory Design and Supply we offer an extensive range of lab furniture and equipment, as well as lab design, renovation, or relocation services. This equips us to ensure you are securing the right products for the right space. Whether you require a better lab storage cabinet, modular laboratory furniture, or accessories for the lab, we can find the right solution for your needs.