Fume Hood Safety for Labs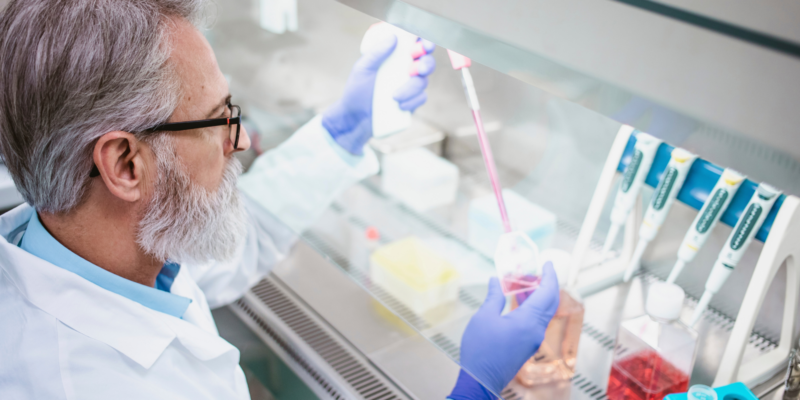 The fume hoods you have in your lab are some of the most important pieces of equipment that need to be installed properly and used correctly. They help to limit the exposure of toxic fumes and vapors, helping to keep those in the lab safe from various dangerous chemicals that could otherwise cause serious harm. 
Whenever substances that release harmful odors and fumes are used, a fume hood cabinet should also be used. Those who are working in the lab could work with the substance directly under the laboratory fume hood, or they could place the substance there after they have finished work with the substance. 
Checklist for Fume Hood Safety and Instructions for Fume Hood Safety

Naturally, you want to be sure that you and your employees are as safe as possible when you are working in the lab. Having a fume hood inspection checklist is essential. Ideally, the fume hood cabinet should be inspected at least once every 18 months. Many labs opt to have the unit inspected more often, just to be sure it is working properly. 
There should be several fume hood safety checklists that are used with the hoods each time they are being used: one for before use, one for during use, and one for after use. Check out the examples below and start using them in your lab if you don't already have fume hood safety checklists being used. Ideally, you can post these somewhere near the hoods, so everyone can see them and be reminded to use the lists.
Before Use

Only use the fume hood cabinet if fully trained

 

Know the chemicals being used

 

Ensure it is at the proper height and easy to use

 

Check the air gauge

 

Make sure the exhaust fan is working

 

Keep any sparks and sources of sparks away from the hood

 

Check the air filters
During Use

Be sure you are using eye protection

 

Limit the amount of motion used to reduce the risk of spills or injury

 

Never block the baffles

 

Keep materials away from the sash

 

Clean up any spills immediately following proper protocol for the lab and the type of chemicals being used.
After Use  
Make sure the area is clean

 

Close the sash

 

Never store chemicals in the hood

 
Even though there might be a lot of things to remember when using the cabinet, it is important for good fume hood lab safety. Make sure you keep the fume hood safety checklist handy.
Proper Training for Fume and Chemical Hood Safety

You want to have a safe lab, and this includes more than just working with the hood. Therefore, everyone who is in the lab will need to be trained on all of the procedures they will be performing. Even if they are experienced and have worked in other labs, you will still need to be sure that they receive proper training and that they are following the fume hood safety guidelines, along with other protocols, in your lab. 
It may be a good idea to go over training about once a year, or whenever someone is observed not following the safety guidelines. Given the potential dangers that exist in labs, it is important to ensure that safety training is a major component.
Get the Right Equipment

Of course, having checklists and proper training is important. However, even with training and checklists, there will be problems with the chemical hood safety in those cases where poor quality equipment is not being used. Naturally, you want to be sure you are only using the best for your lab. For this reason, be sure to check out all of the products offered through Laboratory Design & Supply. 
The company offers a wide range of types and sizes of fume hoods that can work for any lab setup. You can find a range of options including ductless fume hoods, chemical fume hoods, ADA fume hoods, canopy fume hoods, biosafety cabinets, extractor arm fume hoods, low flow fume hoods, variable air fume hoods, perchloric acid fume hoods, walk-in fume hoods, radioisotope fume hoods, polypropylene fume hoods, and a wide range of supplies. 
In addition to everything you will need for your fume hood cabinet needs, you will also find a range of other types of lab equipment from Laboratory Design & Supply. With all of the options, it should be possible to outfit any lab with the fume hoods and other items needed. 
When choosing a fume hood cabinet, it is important to consider not only the type but also the size and the location where it will be placed in the lab. Make sure you are getting equipment that will work properly in the laboratory space you have.